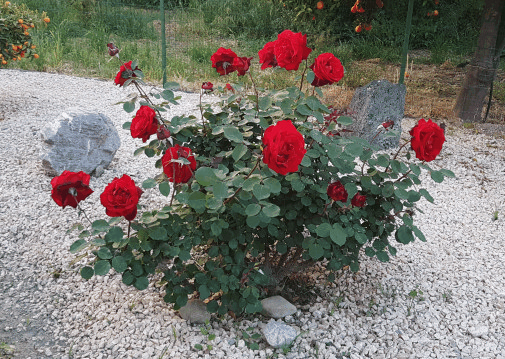 The bed and breakfast Villa Valentina is nestled in the countryside of Taormina has an area of 6,000 square meters with orange trees, lemons and various fruits. Walking through it, you will find pear trees, peaches, quinces and other fruits that you can pick at will.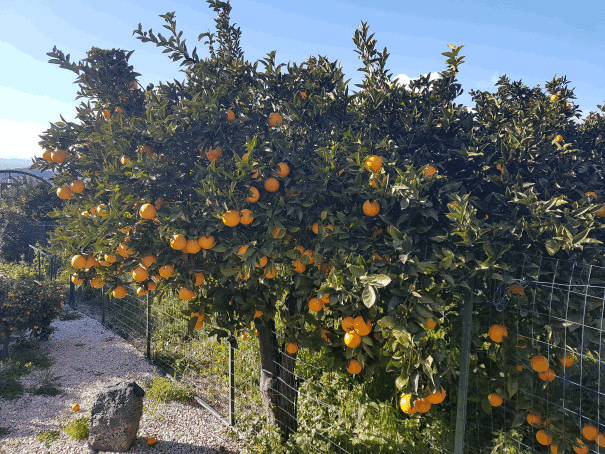 Walking long the entrance street until the main gate you will see in front you the church and the castle of San Filippo, Saracen origin, and the Etna behind them places that can not miss in your tourist itineraries.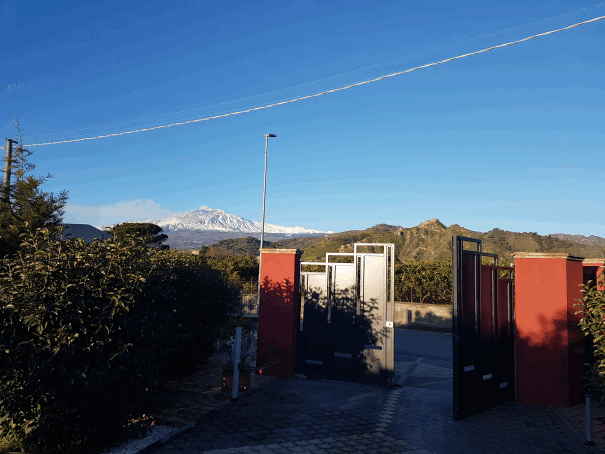 At the gate, on your left in the garden, you will find an area with ornamental fat plants that enrich the entrance to the bed and breakfast. From there it is possible to admire Mount Etna in its majesty.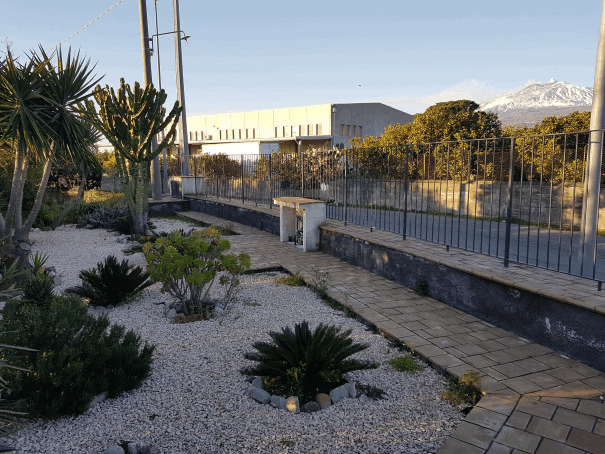 Returning to the parking lot, on your left, you will see the mountains above Castelmola and Taormina and you will feel the sense of nature that they transmit. The same Castelmola is visible on a large rocky spur.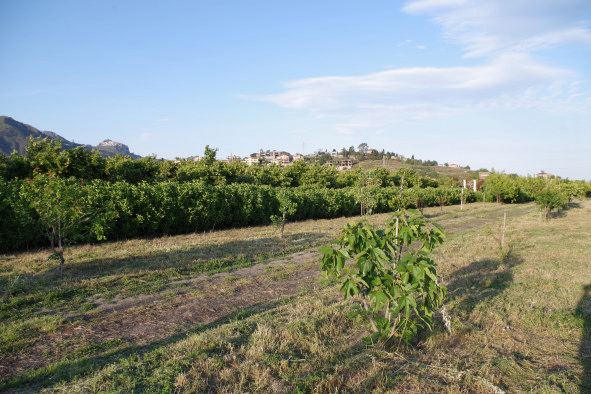 During the night hours the slopes of Etna are filled with the colors of the lights that identify the various countries of Etna.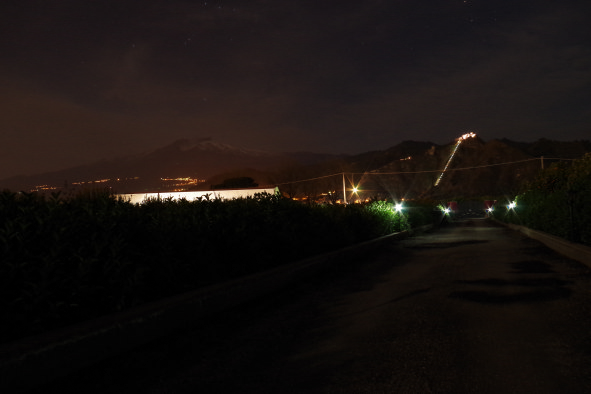 Near the rooms, in front of the breakfast room, you can immerse yourself in nature while sitting in the meadow among orange trees and rose bushes that surround the property.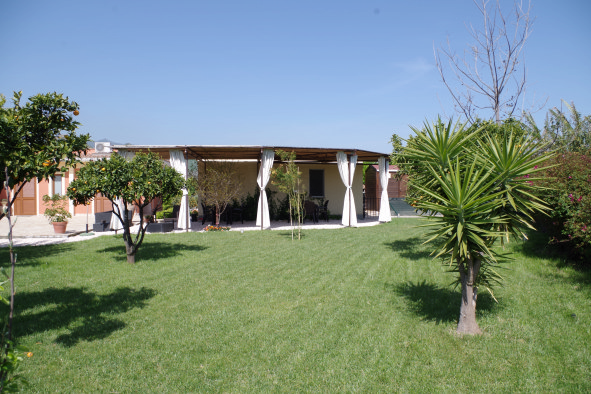 You will enjoy the shade produced by a walnut tree and a carob tree. The nature aspect is the thing that distinguishes the B & B rich in vegetation and open spaces.